How to Claim, List and Manage Your Google My Business Business Details
Google My Business is designed to help you get more customers by showing up in Google search results. It's not just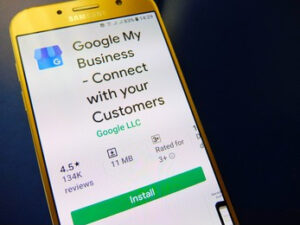 about having a website you want to show up on the first page of the search, it is also about showing that your business can be found where potential customers are searching for what you offer.
The dashboard gives you a summary of your business information, such as your address and phone number. It also allows you to manage the look and feel of your business by adding description, images, hours of operation and more. GMB takes constant updates from you to show the most up-
What is Google My Business?
Google My Business is a free service that businesses can use to create a centralized online profile. It helps people search for your business on Google, display accurate information, and respond to reviews. You will be able to manage the content and design of your page from any computer or mobile device with an internet connection.
What is a Google My Business Profile?
A GMB Profile is a free online service from Google that lets anyone start and manage their business' online presence on Google Maps. The best thing about this app is that it's both mobile and desktop-friendly. It's not hard to set up a profile, and it's quick too.
How to Claim a Business on Google
Go to Google My Business and sign in with your Google account.
Press the blue "Add new business" button and enter your business name.
Select your business type from the drop-down menu, and then enter your business information.
Add a photo for your business by dragging and dropping an image file into the window or by clicking the "Upload photo" button.
Save your business information to finish creating it.
Now, let's look at what your business looks like in Google search results.Google My Business is integrated with Google Maps. This means that Google Maps can show your business'
How to Check Your Existing Business on Google
Go to Google My Business.
Click the "Verify" button in the top right corner.
Type your business name, address, phone number, and email address to continue.
Once you've verified your business profile, you'll have access to more tools that can help you list or claim other businesses.
If someone has claimed your business on Google My Business, you'll see the owner's name when you search for your business on Google Maps and other Google services. If the person who claimed your business is not an official representative, you can claim your business.
How to Add a Location on Google My Business Listing
If you've already claimed your business on Google My Business, you can add a location to your account by following these steps:
– Tap the menu icon in the top left of the screen.
– Tap 'Add address'
– Enter your address details and tap 'Save'. You can add multiple addresses for your business on GMB. To do this:- Tap the menu icon in the top left of the screen. –
Other Features of the GMB Dashboard
GMB Dashboard allows the user to claim their business on Google Maps,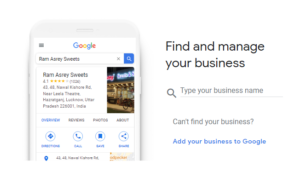 list their business details and manage them, submit posts for posts for your business, see how many people are searching for their business online, get notifications when new reviews are left about the company, check out the listings of nearby businesses that are claiming themselves on GMB, and more.
The GMB Dashboard is a great way for local business owners to keep track of their company's Google Maps data, claim -The dashboard also allows advertisers to manage their GMBs, by inputting information about their business, uploading photos and setting up call-to-actions.
– They can even go straight from the dashboard to Ads Manager to create and manage ads.
What can be done by Google My Business profile
If you have not already done so, create your Google My Business profile.
This will ensure that customers can find your business on the map, and the right information is easily accessible.
Your Profile includes:
1) Claiming your business
2) Adding details to your business listing
3) Managing the review content
4) Alerting customers of opening hours
5) Setting up an event page
6) Linking your Instagram account
7) Hiding your business. After you have set up your account and added some information to it.
How to create your Google My Business Listing
Google Business is a free service that enables you to manage your business information on search engines and directories. The Google My Business Listing is the most important aspect of this service because it will show up in the top two search engine results, depending on how important your business is.
To create your Google My Business Listing, go to the top right corner of Google Business Account page
Click "Add." From there.
Follow the simple prompts to enter your basic business information.
Why you should have a Google My Business account
If you want to be found on Google, then you need to have a Google My Business account. This ensures that your business is listed in the search engine's local listings. Being listed means having a presence on the internet and being able to show up when people are searching for your services or products. It also allows customers to find you through phone, maps, and other devices.
Tips for optimizing your GMB Profile
You will want to optimize your Google My Business Profile with relevant keywords.
Start by filling in the Title and Description sections. This is the most important part of your profile so make sure you provide a compelling description.
The other sections are optional but you may want to fill them out if they apply to you.
Pro's and Cons of a Google My Business account
Google My Business is basically a free profile for your company. It's not an easy fix to get new customers or increase business, but it can be a powerful tool. If you already have a Gmail account, then creating a Google My Business account is fairly straightforward.
The biggest pro to this service is that your business will be at the top of search engine results when someone searches for similar businesses like yours and will have your phone number and other information displayed at the top of the page. On the other hand, you need to take into consideration costs such as time spent on maintaining your account, and also that some people may ignore it because they assume it's just another spam email.
A final downside could be that you are including outdated contact information which will result in no responses from your efforts.
Conclusion
The most important thing is to make sure that your company information and contact details are accurate. This will help people find your business when they search in Google Maps. You can also customize your account according to the type of company you have so that it's easy for people to find what they want. You can add or remove details about your company, change the order in which they appear, specify whether you want to be found in Maps or Search and more.