Top 10 tips for increasing web traffic
When should you start marketing your website?
To increase web traffic you should start marketing your site as soon as it is ready to be seen. The sooner you start the more interest there
will be and the higher you will rank in search engines. You can also create a blog that updates people about news about your company. This does not have to be extremely frequent – once a week or every two weeks is often sufficient.
There are many ways to increase web traffic on a website. Some of the tried-and-true methods for getting more visitors to your site include optimizing your site for Google, adding related content to your site, and posting content frequently. Check out this post for more tips and tricks!
Create new content to increase web traffic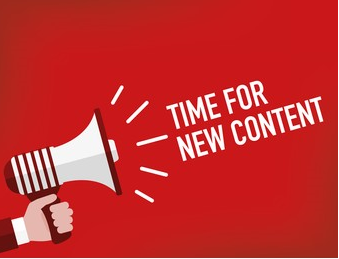 Constantly create new content for your website. It's important to keep fresh information on your site so that visitors will want to visit again. You could also consider adding a blog to your site and update at least two times per week. Blogging is one of the most powerful ways you can use content marketing strategies to reach a larger audience.
If you want more web traffic, you need to take the time to produce high-quality content. If you don't have enough expertise in your niche, hire a writer or outsource content production. Quality written content is still a priority for many readers, and people will be more likely to share it on social media if they find it useful.
For your website to be successful, it needs to be easy to use and navigate. You want your website to be aesthetically pleasing and simple for all visitors, regardless of their age, education level, or computer knowledge. To ensure that all visitors can find what they're looking for quickly on your site, you should ensure that you have a good search engine optimization strategy in place.
.
Layout and design of the website
The layout and design of a website are crucial to its success. The layout should be simple, easy on the eyes, and straightforward. A good design will also make your site more aesthetically pleasing. However, if you are not skilled enough in design, you should outsource this task to professionals who understand modern trends and techniques.
Entertainment or education?
It's a no-brainer that you should be providing content that entertains and/or educates your readers. But, do you think it's enough to simply provide entertaining or educational content? No! You also have to promote your content. One of the best ways to do this is by blogging regularly.
The key to building your unique audience is to be as authentic and persistent as possible. You need to stop trying to be somebody else and start listening to what people like about you. The best way to do this is by using social media platforms such as Facebook, Instagram, Twitter, LinkedIn, etc. These platforms allow you a direct connection with your customers so that you can build Local listing relationships and stay in touch with them.
Build backlinks to increase your website traffic
You should first of all build backlinks to your site. You can do this by participating in blog comments and discussions, article submissions, and social media. The more quality sites you have linked to you, the higher up the search engine page rankings you will go.
Traffic sources and partners
If you have a website, this is a very important topic to be aware of. If your site has traffic, you will get more visitors and make more money.There are many ways to increase traffic. One way is to become an affiliate marketer and promote other people's products on your site to generate commissions. You can also gain traffic by posting links on social media sites like Facebook, Twitter, and Pinterest. The most important step in any internet marketing strategy is to create quality content that draws people in and keeps them coming back for more.
It's important to research your competition and know what they're doing. First You need to figure out their strategy, the goals they set, and how they are achieving them. Secondly you should also find out what type of content they publish, the topics they choose to cover, and how often they publish. Last but not the least You can use these insights to create a better content strategy for your blog or business.
Stay Active on Social Media to increase your website traffic
One thing that many businesses will want to keep in mind is the social media aspect. It's easy for customers to stay up to date with what you are doing on the latest and greatest social media platforms, including Facebook, Twitter, Pinterest, Instagram, and Linkedin. A lot of people use these platforms as a way of keeping in touch with friends and family members. If they're able to see your updates on these networks then they may just be inclined to pay more attention to what you have to offer.
Conclusion 

Read aloud to yourself what you've written, and see if it makes sense. Does the blog post convey a clear message? If not, then rework your post and try again.